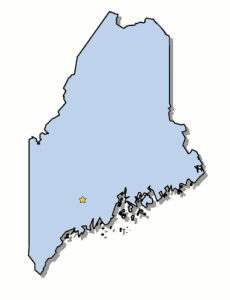 During the time of my residency, I definitely did not particularly care much about monetary issues.  I attribute this to growing up in the 60s and 70s and being largely altruistic.
I also had spent much of life up to that point in a student lifestyle not requiring very much on which to live, and being responsible only for myself.  As long as tuition, room and board were covered by a combination of scholarships, loans and work-study jobs, I thought I was OK.
However, at the start of my residency, I was recently married and my wife was more acutely aware of the cost of living in the world outside of academe.  Halfway through my residency, our oldest son was born which obviously ratcheted up expenses much more than I would have ever dreamed.
So clueless was I about salaries that I thought my residency salary, which at that time was the 2nd lowest in the country, was a lot of money. It was $9-10,000 in 1979, which, when you factor in working intern hours, was about $2 per hour, approximately what minimum wage was at the time.
My meager residency pay and my wife's nursing salary kept our heads above water in Atlanta, Georgia.  Never one to eschew hard work, I supplemented our income with multiple moonlighting jobs predominantly nights and weekends off from residency in suburban and rural ERs.
So, basically, moving to a relatively less lucrative location like Maine did not bother us necessarily.  The move brought us back closer to home in New England.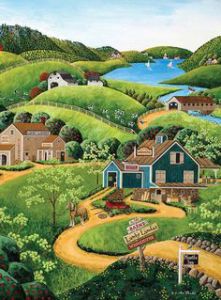 Maine was, and is, a great place to bring up children, not to mention that it is a beautiful state.  Since I owed the federal government 3 years of service in an underserved area, this rural Maine location seemed like a good fit.
I had friends from medical school who tried to get out of their Public Health Service, and ended up working in infirmaries in a federal prison.  That work environment was not my idea of a good time.
Prior to our leaving Atlanta, a married couple who have remained dear friends over the years, threw us a going-away party.  It was clear from the guests who had come to wish us farewell that we had developed many personal and professional connections in Atlanta.
I could have developed a very good and well-compensated practice in that area and had many offers, especially from docs with whom I worked in the suburban ERs.  In fact, the father of the couple throwing the party was a physician who had just retired from a practice in New Jersey and was living in Florida.
At the party, he put his arm around me and proceeded to give me his sage advice.  He said, " Jack, do your time in Maine.  3 years, is it?  Then, hightail it out of there and come down to Florida.  A good, well-trained doc like you can set up near one of the well-off retirement communities and make a bundle."
My friend Dan interjected at that point saying half-jokingly, "No, Dad, Jack wants to go to a place where he will love the people and the people will love him."  The wise doctor replied, "That doesn't mean he and his family have to starve."
So it goes and the journey began. No more dependable and guaranteed salary of a big pocketed employer like a hospital.  Whether I realized it or not at the time, I was about to learn a lot more about money, running a business, and free enterprise than I ever imagined, while also still trying to keep up with ever-changing medical knowledge.